Hidden victims: The challenge of missing migrant children
Guest Blog – December 9, 2016
By Ernie Allen
Like millions of people around the world, I was stunned and saddened by Europol's estimate that at least 10,000 refugee children are missing in Europe, and that many of these children are the victims of sex abuse and slavery. While Europe's current challenge is massive, it is not unprecedented. Throughout history unaccompanied children have been at the highest risk of violence and harm. These are truly hidden victims, strangers in a strange land.
Where do you go for help in a strange country in which you are not a lawful citizen and have not been granted asylum, in which you do not speak the language, and particularly if you are a child? Who do you tell? And what if there is an incentive not to tell?
During my 28 years as Chairman and then President and CEO of the National Center for Missing & Exploited Children (NCMEC) in the United States, we received many calls through our 24-hour hotline in which parents of migrant children from Mexico or Latin America would call and ask for help in locating their children. In most of these cases they felt they could not call law enforcement or a government agency and called NCMEC because it was a non-governmental organization. In many cases their children had been brought into the US by the so-called "coyotes", smugglers for hire, who would often keep the child in order to extort more money from the parents or would sell the child into slavery or human trafficking.
Where this has happened around the world, there have been inadequate laws and processes in place to respond to it and a lack of political will to address it. It is made even more difficult by the fact that it is inherently a transnational problem. Many years ago, concerned about US children disappearing into Mexico, a US Senator and I visited the Mexican Ambassador to the United States to ask for his help and collaboration. He was willing to help, but he quickly added, "Mexico also needs your help." He indicated that there were large numbers of Mexican children disappearing into the US each year whom they could not locate, and regarding whom they received no help from US law enforcement. This is a problem that requires cooperation, reporting and information sharing.
I also saw many cases in which there are cultural challenges to be overcome. Children or families from some countries or cultures have an inherent distrust of authority, particularly law enforcement. Thus, even in dire situations a child is not likely to reach out to law enforcement for help, and parents won't call the police either. This situation is compounded when a child has already been denied the right to be in that country lawfully. Thus, often they seek to disappear.
Further, sometimes well-intentioned policies and procedures exacerbate the problem. In one instance in the US a law enforcement agency's policy was that it would only accept reports of criminal acts from a victim or that victim's family. However, one Asian family was not willing to contact law enforcement directly on behalf of their child who had been brutally assaulted because of their distrust of law enforcement. Thus, a spokesman for the Asian community contacted law enforcement himself to report the crime on behalf of the family. However, because the report did not come from the victim or his family, the police would not accept the report. Thus, the assault went unreported and uninvestigated. We must be willing to adapt our procedures to meet the unique challenges of these new situations.
It is also a global reality that modern slavery is alive and well, encompassing human trafficking for sex, forced labor, bonded labor or debt bondage, domestic servitude, forced child labor, and more. The presence of large numbers of unaccompanied, largely anonymous children provides a low-risk, high-reward, target-rich opportunity for the traffickers.
It has been estimated that modern slavery is a $150 billion worldwide industry annually. The traffickers engage in this illicit enterprise because it is easy, low risk, and enormously profitable. Thus, they prey upon the powerless and voiceless, particularly those for whom no one is looking and for whom there are no champions or advocates. We must change that.
Clearly, Europe must grapple with many aspects of this complex problem, including the need to simplify and shorten the asylum application process, designate an authority responsible for migrant children, and more. However, in my view the key to understanding and responding to this problem is to dramatically improve reporting and information sharing. According to media reports in 2014 there were just 2,814 yellow notices for missing persons issued by Interpol, just 29% of which were for children. That number includes all missing persons, not just migrant children. The vast majority of missing migrant children do not make it into any country's database and certainly not the database of the world's principal law enforcement network.
This is a transnational problem. It requires a transnational solution. A police commanding officer once said to me that "the only way not to find this problem in any country is simply not to look for it." The good news is that Europe and the world have begun to look. Thanks to the leadership of Europol and Missing Children Europe, today there is real hope for effective action. The bad news is that we have only just begun.
As a non-European I write to express my admiration for the extraordinary leadership of Europol and Missing Children Europe in shining a light on this tragic problem and in convening leaders in Malta to develop a proactive strategy to address it.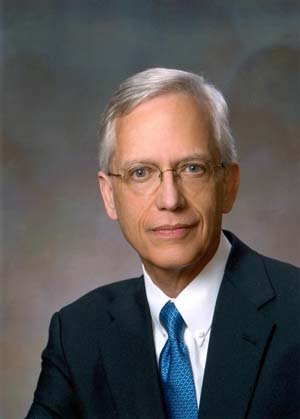 Ernie Allen serves as an advisor to governments, law enforcement, technology companies and others on the digital economy, public-private partnerships and child protection. Appointed by UK Prime Minister David Cameron, he chairs a global initiative to combat online child abuse and exploitation for the British government. He is a founder and the former President and CEO of the National Center for Missing & Exploited Children and the International Centre for Missing and Exploited Children.